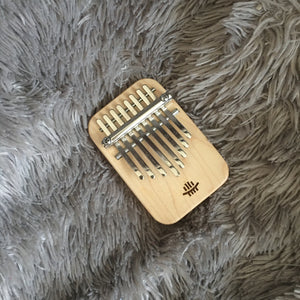 A 8-key model suitable for children from 3 years old!
This model is made of a flat maple wood base, offering you a solid product with a light  sound volume and  a beautiful sound quality.
The timbre is clear and cheerful.  
The note duration is very interesting for the size of the instrument. 
 
Besides entertaining the children, it will follow you everywhere, and help you to make them wait during the waiting times, or to calm the moments of stress or anxiety.
General info
FLAT type
number of keys: 8
species: maple
Weight: 139g 
Thickness: 2 cm
Engraved keys

Delivered with: 
-Small hammer for tuning
-Storage pocket
-Small booklet of scores in Chinese
Use under adult supervision, do not leave accessories within reach of children